We are the ideal partner group any industries in search of solidity and innovation for their business
We are the driving force behind a leading group in the development, production and marketing of laser systems for industrial applications and sheet metal processing machinery, as well as industrial electronics, laser sources and additive manufacturing solutions.
With over 40 years experience, our Group boasts over 14,000 machines installed in more than 80 countries and is among the top manufacturers worldwide in its target market.
We have more than 1,700 employees and production plants in Italy (Prima Industrie S.p.A, Prima Electro S.p.A), Finland (Finn-Power Oy), China (Prima Power Suzhou Co. Ltd.) and USA (Prima Industrie North America Inc., Prima Power Laserdyne Llc.), as well as a global commercial and after-sales presence.
To every request, there is a solution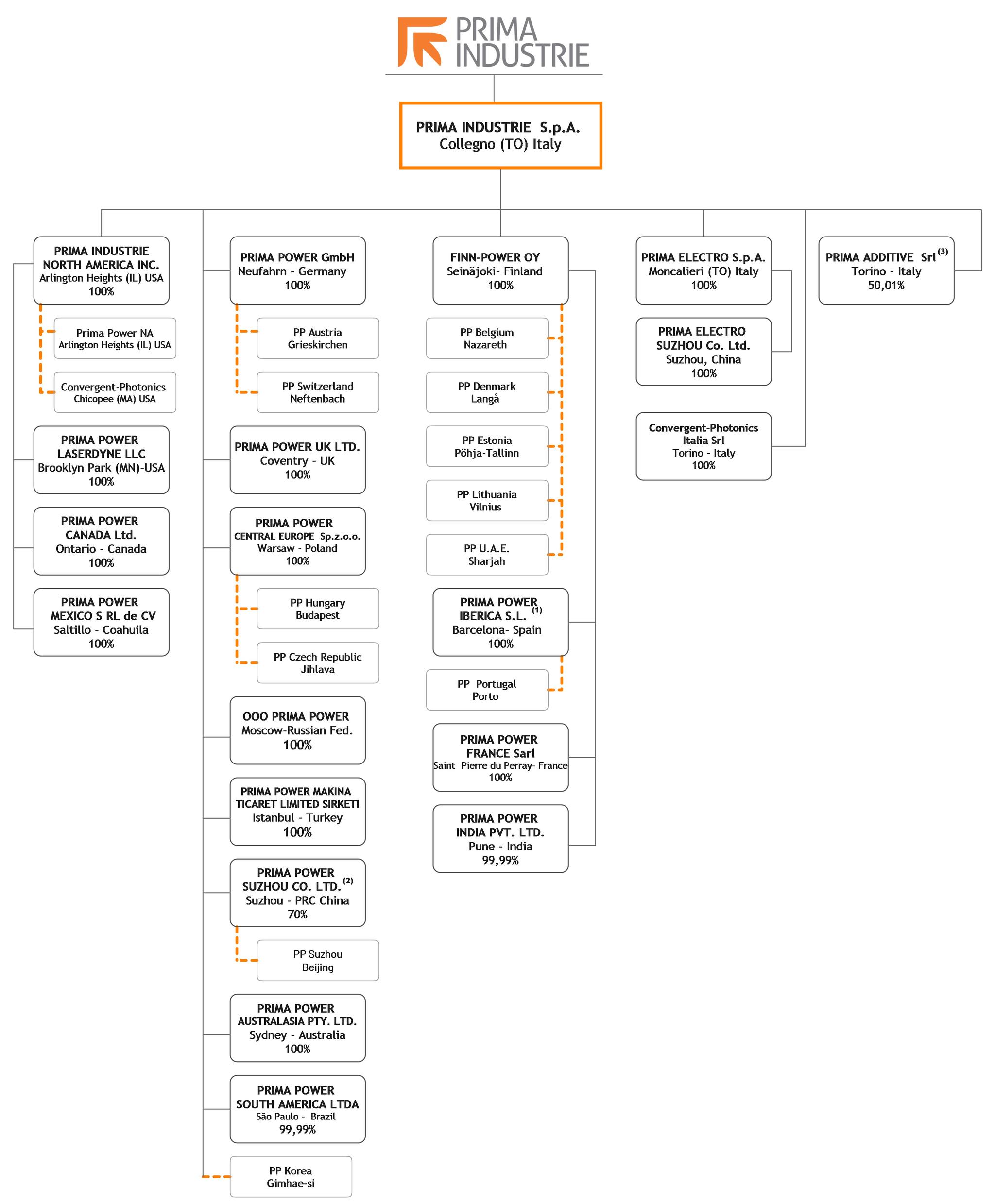 (1) - FINN-POWER OY holds 78% of PRIMA POWER IBERICA SL (the remaining 22% is held by PRIMA INDUSTRIE SpA).
(2) - PRIMA INDUSTRIE SpA holds 70% of PRIMA POWER SUZHOU Co. Ltd. (the remaining 30% is held by third parties).
(3) - PRIMA INDUSTRIE SpA holds 50.01% of PRIMA ADDITIVE Srl (the remaining 49.99% is held by third parties).